Neimans!
So, this weekend I went back home to Charlotte for the opening of NEIMAN MARCUS...and while the display of thousands of hanging feather butterflies was beyond gorgeous:

...I have to admit-I wasn't exactly bowled over. Dissapointing, I know! Maybe because it was super-crowded, or maybe I was pouty because it would cost me my next years allowance plus my left foot to afford anything in there besides free perfume samples. Me and my sister were perusing, and perusing some more. The cheapest thing we found were these $295 Marc by Marc Jacobs velvet and patent leather ballet flats: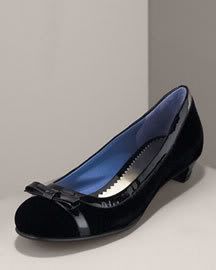 Then, THIS popped into my vision: These beyond crazy Miu Miu carved wooden platforms- I don't quite know what to make of them...they were surprisingly light but...hmmm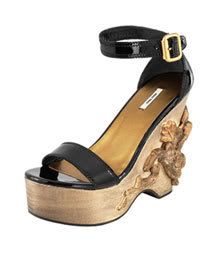 Tell me what you think, loves.