Happy Halloween!
Put those finishing touches on your costumes ladies and gentlemen, Halloween is only 3 days away! And what am I going as? Only as the best thing ever: a 1980s B-Horror movie camp counselor with my friend, Corey. Something along the lines of this: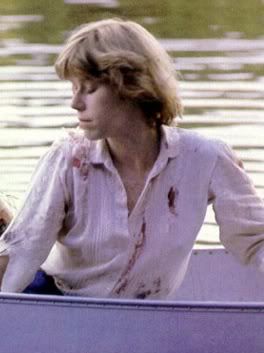 Or have you been putting off deciding what you'll be, like I did last year? ( A word to the wise: I don't care how desperate you are, dressing up as a cat is never okay). You're in luck, because I've taken the liberty of hunting down screen caps of classic 70s & 80s horror movies for you. Be a screen villain! Or victim, if that's your thing.
Nancy in
A Nightmare on Elm Street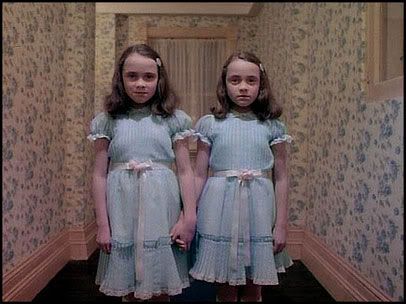 The Grady Twins in
The Shining
Laurie in
Halloween
David & Jack in
An American Werewolf in London
Have fun going into a sugar coma!