The Cube
No, that's not the name of the latest horror movie. (Wouldn't that be a great title for one, though?) It is, however, the name of just one of many revamped sections of the discount retailer, Marshalls. Back in October, I did a piece on their newly revised show section of the store. This time around, I was asked to cover The Cube, a part of the store geared towards the young adult crowd. When I went to Marshalls last week, I was really amazed at the number of brands that The Cube had to offer, all at really unbelievable prices. There were jeans by Seven for All Mankind, Level 99, and Levis. Skirts and shorts by Kenneth Cole Reaction, Express Design Studio, and The Limited. And of course, department store staple brands, such as Rampage and Jordache. The selection was huge, and I always have loved the thrill of the hunt.
End the end, I got 5 pieces, for a grand total of $51.46. Not bad, considering that'll get you about one leg of designer jeans. Read on for my purchases, and what I'm pairing them with!
The Jeans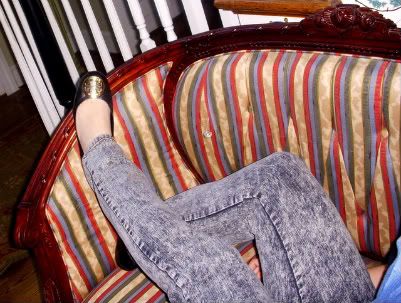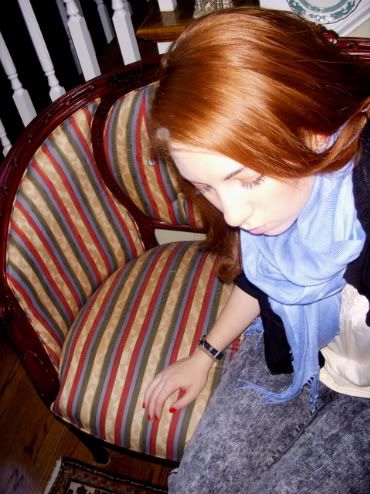 These acid wash jeans are by Jordache, and were only $16.99. Even though acid wash jeans are a trend most feel should be left in the 80s, they can be modernized-chicly!- with simple flats and a solid top. Mine are skinny leg, which keeps it current. I wore them with black Tory Burch flats, a cream Ella Moss tunic and a black knit sweater, complete with cornflower-blue pashmina turned scarf.
The Skirt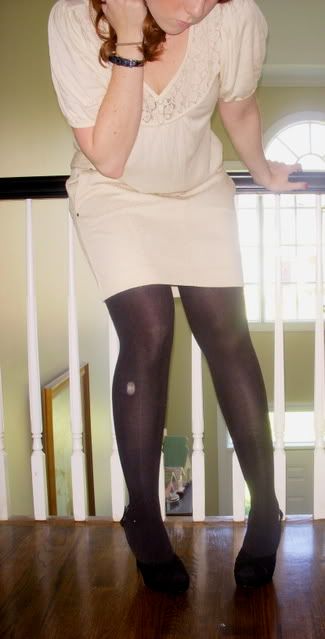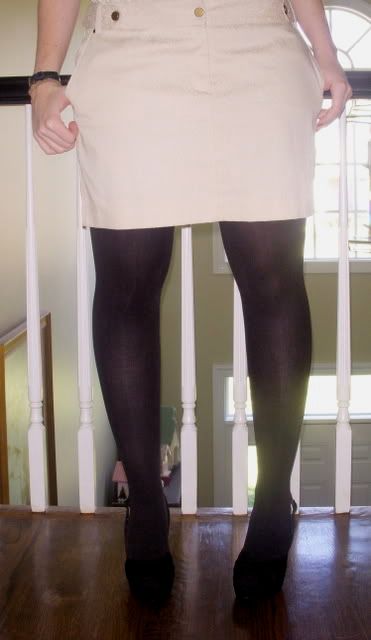 This skirt, by the Express Design Studio, was only $3.00. Yes, $3.00. It's cream colored, with an off-white speckle print. It reminds me very much of J.Crew, which is fine by me. I feel like this will be great once warmer weather hits with flats, but for now, wearing it with tights is working out well. I'm wearing the cream top from above, and tucked it loosely into the skirt, and am wearing Stuart Weitzman heels (that were on sale!).
The White Shorts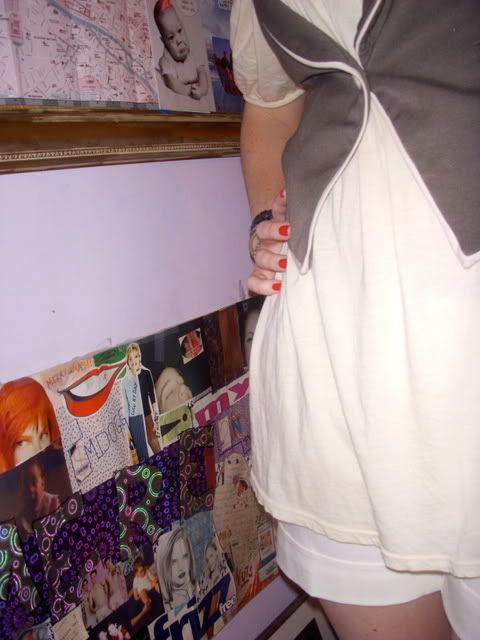 These white shorts, by Rampage, were also only $3.00. (My luck continues!) They have a bit of stretch to them, and are wide enough that they're not skin tight. Plus, they're cuffed, which I think adds extra polish. Once again, I'm wearing my faithful Ella Moss shirt, plus a grey and cream vest from Urban Outfitters. And though you can't see my feet, I'm wearing strappy flats.
The Seersucker Shorts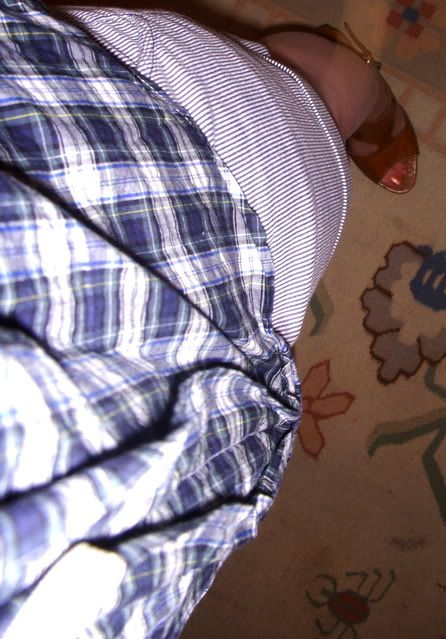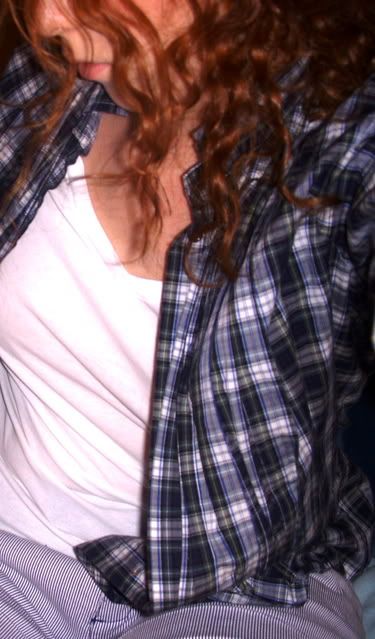 These shorts, at a more than reasonable price of $5.00, are also great because they're mid-thigh, and loose fitting. The seersucker fabric makes it a great spring to summer choice. I thought I'd mix patterns and add a J.Crew plaid shirt, which has a simlar color scheme. I'm wearing great, sculpted heels by Nine West.
The Blue Maxi Dress
Finally, the blue maxi dress was about $22.00. The maxi dress trend will definitely carry over into this summer, and in a great deep blue, it's universally flattering. It would go great with flat gladiators or strappy flats.