Fall Must Haves
So I know that this is long overdue,
but:

Since I do well in list form (and so you can get a taste of my artfully mashed up-in my opinion-handwriting), they are: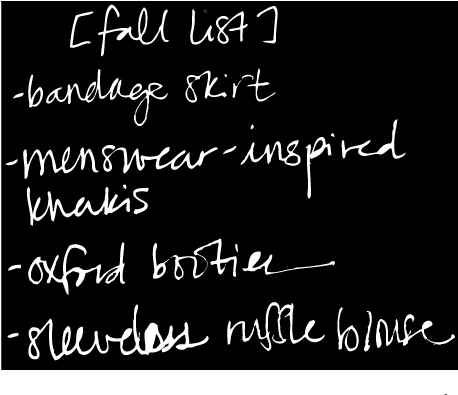 Inspiration: Ashley Olsen
What: Black bandage skirt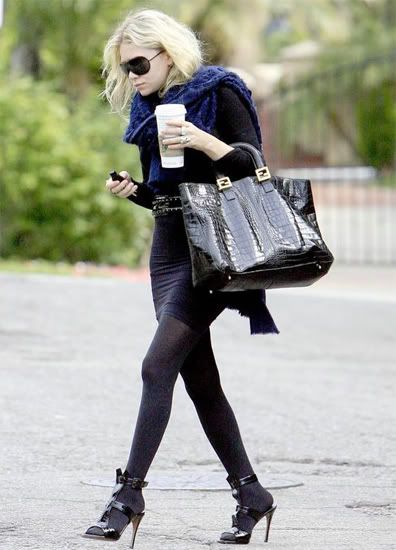 I hear they use
Wolford
Body suits and just turn them into makeshift Bandage skirts, which is pretty cool. There are however, cheaper versions out there, like these at Target: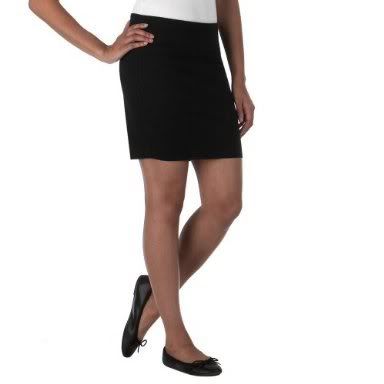 At $12.99, it's more than a steal, it's essential!
Inspiration: from Chictopia's style files.
What: Loose, menswear pants
I love how these pants are loose and have a relaxed fit, but are still feminine. The cuff at the ankle keeps them reigned in, and the heels keep her long and lean. Another good option are these from Forever 21:
Capri Trouser Pant, $24.80
Inspiration: Diane Kruger
What: Oxford Lace-up Bootie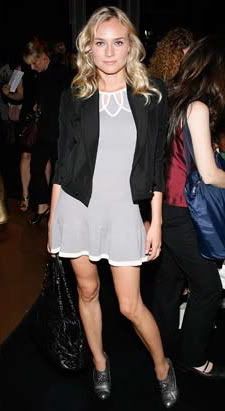 I've been wanting a pair of lace-up oxfords for a while now, and even more now that I'm seeing them everywhere. This is great news, since many different options at different price points are available. These from Payless, for a cool $24.99, should satisfy me:
Inspiration: Kate Bosworth
What: Sleeveless Ruffle Blouse
I've been on the hunt for the perfect ruffle blouse, and I have pretty stringent expectations: Sleeveless, just the right amount of ruffles, and loose enough to tuck into high waisted skirts or pants. And I may have found it! This BCBG blouse, found at Nordstrom, is fairly reasonable in price ($146) and is classic enough to have staying power.