Fall 2008 Trends & Tips
It's that time of year.....school is just around the corner (or tomorrow, for those lucky few such as myself) and that means that fall isn't too far off, either. I love every season, of course, but I get bored with dressing a certain way for an extended period of time. I can't wait for the layering, leggings and scarves that fall brings, and, in addition, the trends that come with. A rundown of ones that caught my eye:
Saturated Color
It seemed designers were in the mood for a horse of a different color this season, specifically, rich berry hues in the tune of raspberries, plums, and cherries.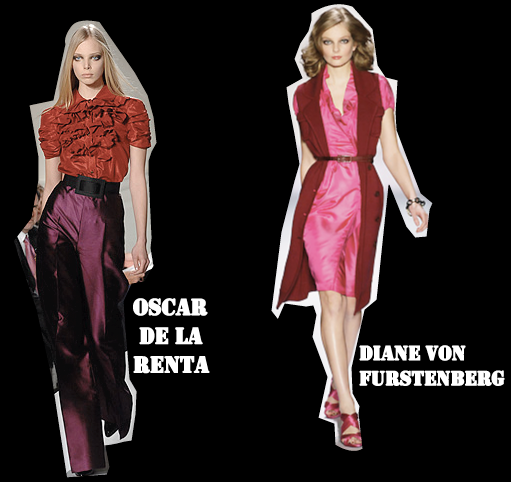 Modern Bohemian
It looks as though Boho is here to stay, which really should come as no surprise. Who doesn't enjoy scooting around in easy, relaxed pieces, bright florals, and lots of layers? Of course, for a trend to have longevity, it must be constantly in a state of re-invention. This is not the Boho for 2003, nor is it from last year. It is utterly now.
English Countryside
Even if you don't know the Queen and will never be invited over for high tea, it doesn't mean you can't dress the part. Unexpected and modern touches keep it current.