April Showers Bring New Designers!
Okay, so it's not April, and that isn't the saying, but it seems that as of late, a new crop of designers have been popping up all over the radar, and who are we, as fashion loyalists, not to support new emerging talent? My run down of my current new faces:
[LORICK]
You know Abigail Lorick designs if you're an obsessed Gossip Girl fan like myself. The Eleanor Waldorf Collection--aka Lorick. Remember those gorgeous matching backless dresses B & S wore in Central Park?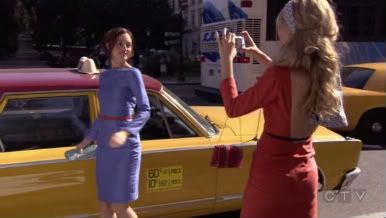 Yeah, those gorgeous things. Well, if you're like me, I had to see what else this woman could create. Check out the official website,
Lorick New York
.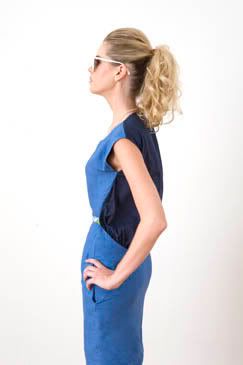 Clothes can be purchased at RevolveClothing.com
[JESSE KAMM]
I first saw a dress by Jesse in an older issue of TeenVogue, and recently stumbled across her website. Her collection was launched for Spring '06, and people immediately fell in love with her quirky textile prints and intricate detailing. What's especially endearing is that this is still a one woman show. Jesse works out of her L.A. studio, and keeps the staff number low, and the quality high.
Jesse Kamm
.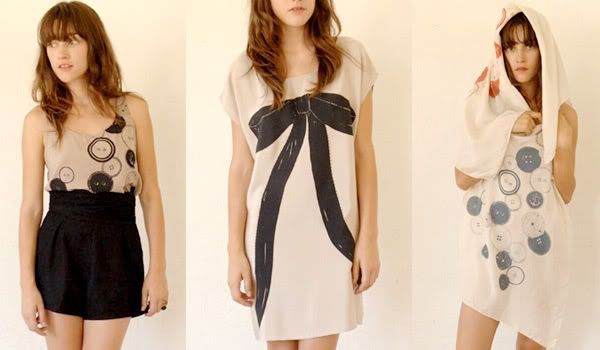 [SANDRA SANDOR]
This Hungarian designer "brings jersey to a new level of sophistication", according to the March issue of Elle. This 25 year old designer, who heads the label Nanushka, makes such lovelies such as oversize halter cardigans and skirts in tissue jerseys.
Official website coming soon, but in the meantime, clothes can be purchased at Nordstrom and Cusp.