Things I Love
A little obessive behavior is healthy every now and then...right?
Album:
Let It Die, Feist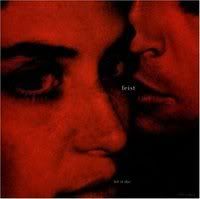 One of the few albums I own where I actually like every song on it.
Brand:
Rebecca Beeson.
Her easy, breezy tops are casual and elegant all rolled into one.
Website:
The Designers Mixtape

Listen (in full!) and for free, to "tapes" designers make of the music that inspires them. Great for finding new bands and genres.
http://mixtape.nitrocorpz.com/index.php?mixtape=colletivo
City:
Melbourne, Australia
I'm leaving for Melbourne next Friday for 4 moths to study there for my Spring semester. Can't wait to see Aussie fashion!