Fashion Advice!!
First off, HAPPY NEW YEAR!!! I for one can't believe it's already 2007...where has the time gone? Haha I sound way old. Anyways, I was trying to find something good to post, and it came to me that a lot of you (myself included) are aspiring fashion designers, but maybe don't know where to begin, or even what resources to look into to get started. I thought it would be great to give you all some books that have been invaluable to me. This is what I WISH I'd known earlier, so you all can thank me later!!
For the very basics of fashion drawing, no book has been better or mopre helpful than 9 Heads, 3rd Edition, by Nancy Riegelman. Not only does it tell you step by step how to draw the fashion figure, but it gives amazing insight on how to draw and represent fabrics, textures, and everything in-between, not just for women, but men and children as well. It also gives great examples and instructions on how to draw technical fltas, which are the 2D designs of the garment that show seams and stitching, and are imperative that a designer know how to do well. Normally around $80, I got it for a bargain price of $30 on Amazon.com
I'm sure you all know the importance of costume history- every major designer does, too. Not only do designers look to the past for inspiration on almost every collection, it's important to know where clothes came from- and how amazing they really are! Fashion: A History from the 18th to the 20th Century, by Taschen, is a 2 book set, full of gorgeous, full color photographs of clothing from the Kyoto Costume Institute. If you're looking through it for reference only, or just want to be inspired, it's a must have.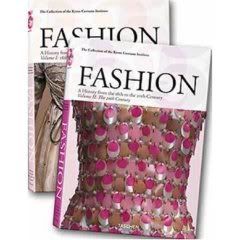 If you're a design student, you will eventually have to complie a portfolio of your work, and present it in a manner that's not only professional, but also shows of your own unique style, and leaves a mark on whom ever you show it to. Mine is an 11"x14" with a zipper and handle. This size is perfect for carrying around and isn't bulky. A co-worker of mine told me about Portfolio Design 2nd Edition, by Harold Linton, which is a book which explains every possible way to represent a portfolio. It's great to read early on, so when it comes time to make your portfolio, you'll know exactly how to you want to assemble it.
Lastly, what about money???? You may be asking, 'How the hell am I gonna even get started in this business??' It's simple: save, save, save. Be responsible with your money. Know exactly what it will cost to go for your dreams. Don't know where to start? Or perhaps you may not know the first thing about money and credit? ( Know what a FICO score is? You will! ) The Money Book for the Young,Fabulous, & Broke, by Suzy Orman, was not only informantive, but it's written in a way that young people will actually understand, with examples that make sense. You will come away from it with so much more understanding about money, and how to handle it.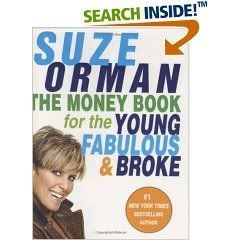 This is just a small taste of the many resources out there. I hope these helped a little, because they helped me A LOT! Send me feedback or email if you want to know more: meredith.trusty@gmail.com