I'm just in it for the mixers
Finals suuuuccck.
The only thing keeping me going is that I'm home next Tuesday, Christmas is a mere 2 weeks-ish away, and my 20th birthday is the 31st- God, I'm old. Oh. And holiday parties are always the perfect excuse to dress up in fancy free frivolity (say that 5 times fast).
Some things I'd love to wear to a fun social gathering: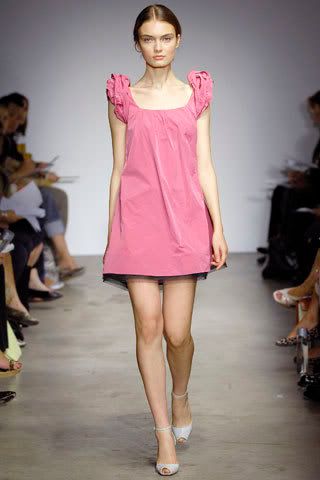 This lovely pink confection by Thakoon would be great with my staple of opaque black tights and open toed party shoes, or, if you went with bare legs and could withstand the cold, pointy toe flats would be very chic, too.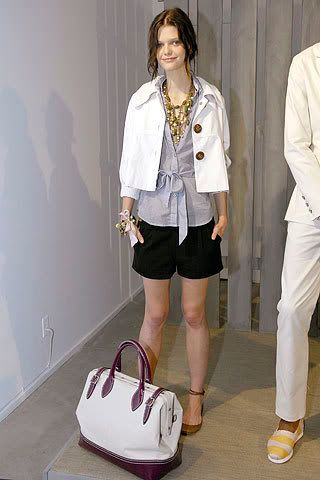 This emsemble, by Trovata, is very different, obviously more casual than a typical party outfit. But, if you're looking to stand out, then this is great. I'm kind on the fence about "formal shorts" but these work here. They're not what my mother would call a "floozy" length here. I really love the proportions of everything...actually..I woulnd't change a thing here- can I just have the whole outfit???
Good luck with finals/school/work/ WHATEV babies!!!
love to you all!