Chic or absolute fashion disaster?
Denim cut-offs with tights? The idea has crossed my brain more than once, I admit, but I'm a llittle too skeptical to try this one out. I had these great Citizen jeans but they were getting a little ratty, so I made them into cutoffs. I thought if I wore those with gray ribbed tights, a long loose black tee, and plaid anglomania-ish blazer, and maybe flats or booties it may be okay. So, I 'll ask you guys- is this fashion statement ever okay? Let me know, loves!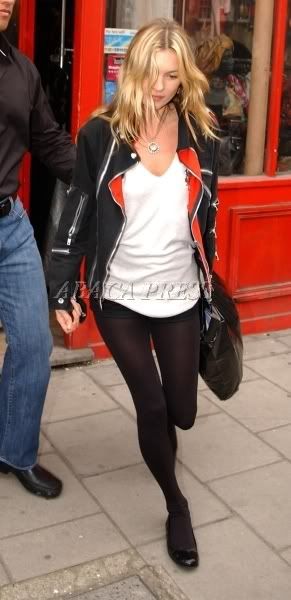 ..Kind of in vein of Miss Moss right here...just pretend it's denim!