So I look like I stepped out of a Prada ad...
....if I do say so myself!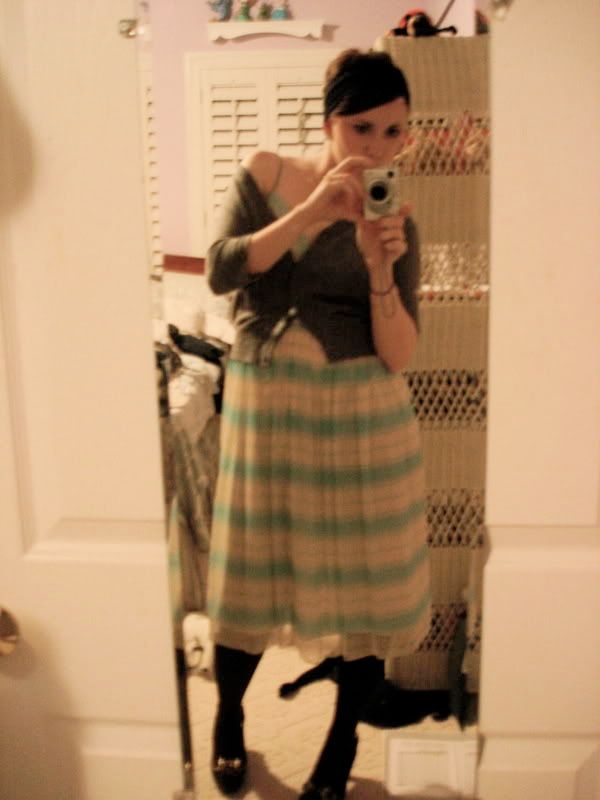 If you can forgive my messy room, I'll love you forever. I'm wearing:
* My lovely Betsey Johnson dress I scored for $100. (okay. I lied. My mom got this one for me-love you!)
* $15 gray faux-cashmere cardigan from Target
*Standard opaque brown tights from DKNY
*my Marc Jacobs/Gucci look-a-like Nine West platforms from Marshalls
*$5 stretch black headband, with teased updo, naturally.
See??? You don't have to break the bank to look high fashion!
I wanna see YOUR outfits now!!!!