Why do I have to be broke????
Just one look at these lovlies and you'll feel my pain.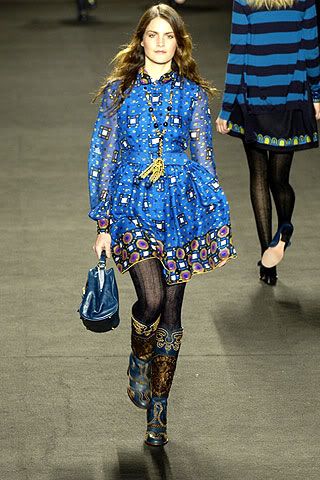 Anna Sui, Fall RTW 2006
I love the Boho look, even if it is getting a little tired. The pattern here is gorgeous.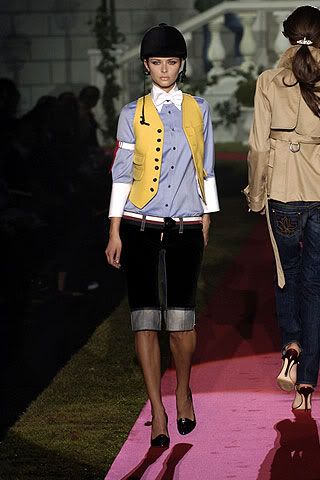 DSquared Fall RTW 2006
Um, British? Equestrian helmets? Cropped jeans? Oxford shirts? I'M THERE
Sass & Bide, Fall RTW 2006
I love, love, love the floaty blue color of this dress. It just flows. And the cutouts are genious. If you saw my earlier post on Sass & Bide jeans, you know they are close to my heart.