Suddenly chic....Claire's?
Now, I have to admit, Claire's was literally my haven during my middle school years. I loved it because it was so cheap, and I could always buy at least one thing on *trips to tha mall!*
Well, Claire's is still cheap, and yet...I'm not cringing at some of the merchandise:
Only $6, and it was featured on Elle.com, so you know it's good.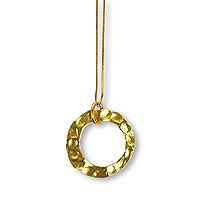 Who doesn't want a good gold necklace to go with everything? If it were me, I would switch out the chain to something a little more elegant, but the pendant is fabulous. $6.50
Great wooden bangle to add some bulk to delicate outfits. $7.50