Celebrity (and Runway!) Trend Watch: Black nail polish
You may be somewhat hesitant to wear black on your nails but trust me: if done right, you'll look chic, not like a satan worshiper. Just look at La Lohan: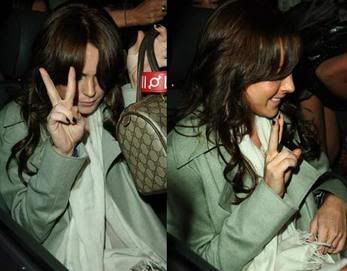 Just remember to keep nails short and slightly rounded, and use a good quality polish, unless you like looking cheap. I recommend Chanel nail polish in Black Satin ($18 at Nordstroms or Sephora). I bought it the other day and the polish hasn't chipped-don't forget the topcoat!