the perfect summer sandal
I'm going on a cruise in July with the boyfriend, and I need to look utterly fab. I've been hunting for the perfect pair of flat sandals for years now, and I've finally stumbled across these 2 pairs....and in the words of Veruca Salt, "I WANT IT NOW!"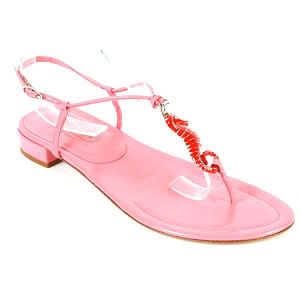 How cute are these! Especially with the seahorse detail on the strap. I found these at www.shopgco.com, for $109, which is a steal, especially for Coach shoes.They have a TON of other designer shoes, most of which have been marked down.
These are great, too! They're also in teal, and they're the "4590 Amelie" by Fornarina, and I found them for $69.95 at zappos.com
But which ones to get???? HELP!