Oh Kate Spade, why must you be so costly?
I HAVE WANTED THESE SHOES SINCE THE SECOND I LAYED EYES ON THEM!
however, seeing as they cost $398.95, that doesn't seem too likely in the near future.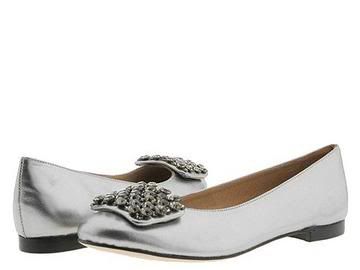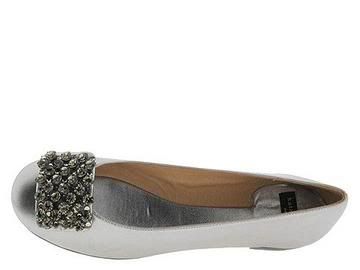 These shoes have been out since 2005 I think, and new colors are constantly being added. Right now, in addition to the metallic silver, you can get these in chocolate suede (delish) or moss suede, a lovely summer green. I found these at zappos.com, under "Kate Spade Party-Skimmer/Ballerina Dress Flats."