Blast from the past!!
okay..so these three items are a few seasons old. However, I still love them and they are still a source of inspiration..so there!
Blumarine, Fall/Winter RTW 2003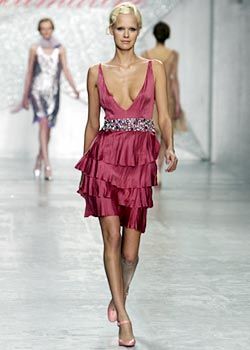 This has to be the most flattering pink! I'm exceptionally pale, and this would even make ME look amazing!
Marc Jacobs, Fall/Winter RTW 2003
Wow, I went through the whole mod, opaque tights, blunt bangs phase. Siiigh. This dress looks like it belongs in a 60s spy movie, which is why everyone should love it.
Chloe, Fall/Winter RTW 2004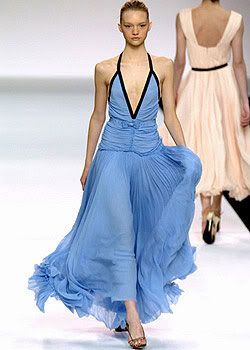 Maybe it's the color, or perhaps the way the chiffon just seems to float around Gemma Ward, but this dress is divine. I like the black contrasting straps, too. It makes the dress kind of tough, but still so feminine.