Balenciaga Fall 2006 RTW
Although the shoes kind of scare me.....
yeah..the rest of the collection is so unexpected and clever..I especially love the proportions if this one..granted, it doesn't hurt to be a 5'9", 100 lb. supermodel, but I think if you have guts and aren't afraid of color, that a mere mortal could wear it as well.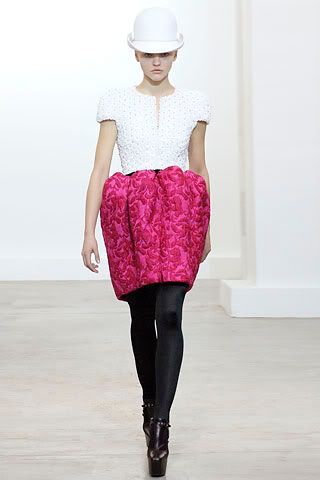 I love the nautical detailing of this dress, and then mixing it with opaque tights and an english riding hat makes it fresh.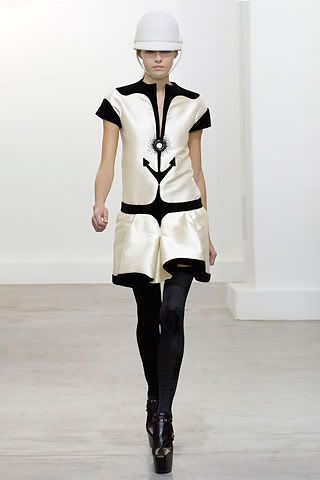 And with every collection, there is always that brief, shining moment...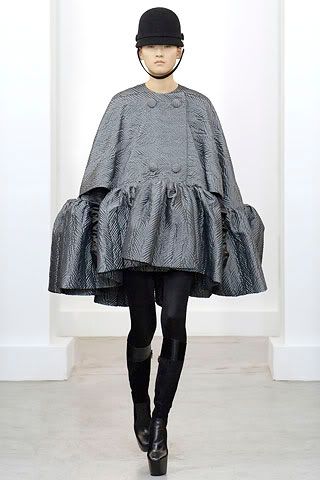 And then this.
Overall, though, I like the feel of the clothes, and if I had tons of money at my disposal, I would definitely being buying some of this. To see the full collection, go to Elle.com